CEREMONY LOCATIONS
GET MARRIED ON THE LAKE
The Rusty Hook is a charter boat that sails out of Curtice, OH from Anchor Point Marina. Although Captain Tom is most widely known for being an outstanding fishing charter captain, he and his staff offer the opportunity to get married on the Lake, or will help you arrange a wedding ceremony at the point of Anchor Point, or on one of Lake Erie's beautiful islands, like Middle Bass or South Bass (Put-in-Bay), and will provide the transportation there and back. For more information, call the owner and General Manager of the Rusty Hook, Tammy Russell at 419-704-6746, or email Tammy at
tamerasue@yahoo.com
.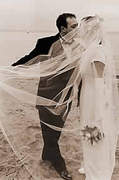 CENTRAL PARK WEST AND THE PINNACLE
For over thirty years they have been working hard building a reputation as the Toledo area's finest in event venues, catering and wedding ceremony sites in the Toledo area. They offer amazing, award winning cuisine and professional service with attention to every detail. They take pride in their two locations, each offering something different for the bride-to-be. They have wonderful staff who help to execute every detail of your special day. Whether you are a contemporary bride looking for a modern wedding reception, or a romantic bride living out her fairy tale wedding, each of their facilities has something for you. They will do everything possible to make it MORE THAN IMAGINED. Visit them on line at www.pinnaclecpwevents.com, or call at 419-841-2140 for more information.
NAZARETH HALL
One of the best places for an outdoor wedding ceremony has to The Grotto at Nazareth Hall. It's something you have to see to believe. The Grotto was built nearly 100 years ago, sits next to a small creek, and in the woods just outside of Nazareth Hall. The historic stone altar with the sun shining through at the end of the day makes The Grotto extremely unique. Nazareth Hall is located at 21211 West River Rd., Grand Rapids, OH. Email Call 419-832-2900 for more information.